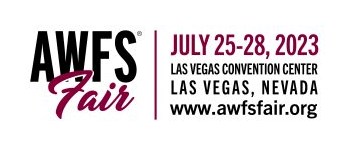 Known as the industry's innovation marketplace, AWFS®Fair is the "go to" event for thousands of woodworking manufacturing professionals who need cutting-edge solutions to make their operations more competitive and more profitable.
CMA Schedule of Events
Tuesday
9:30 am: Education Session "Spend Money to Make Money" with Lois Snyder and Randy Niewind. They will discuss how investing in machinery will positively impact your bottom line.
11:30 am: Education Session "How to Make a Profit By Transitioning to Closets" with Matt & Shelley Wehner. Their presentation will cover why many custom woodworking businesses are well-positioned to branch off into designing, manufacturing, and installing products for closets, garages, pantries, and other rooms around the house.
Wednesday
9:30 am: Education Session "Defining Your Company Culture" with Paul Downs. If you missed Downs's presentation at the Nashville conference, be sure to attend this one in Vegas and learn how to document your company culture and use it as a hiring strategy.
3:30 pm: Education Session "CMA's What's Your Problem?" - Room W210-212. Our popular round-table discussion is open to all show attendees. This is a free session, but you do still need to register. Join us to network with other shop owners to learn from each other.
5:30 pm: Wood Diamond Awards Ceremony and Reception - Room W210-212. This will be held following "What's Your Problem?" in the same room so you are encouraged to register to attend that session as well!
Thursday
11:30 am: Education Session "Pricing for Profitability" with Ken Kumph and Matt Wehner. This session will review accounting strategies you need to focus on in order to effectively price your projects. Pricing templates and spreadsheets will be shared with attendees.

1:30 pm: Education Session "Harvest What You Plant: How to Grow Your Own Employees" with Kelly Victor-Burke. This session will showcase the Department of Labor-approved apprenticeship program that Victor-Burke created because of her own need for skilled workers. She will tell you how you can take advantage of the work she's already done and use the program for your own benefit.
CMA members can use code is "EDU10" for $10 off you register for the AWFS Fair and seminars. Please note: the code needs to be entered in the Valued Show Attendee field: